ASHA FOR EDUCATION PRINCETON
Asha for Educaion Princeton , is a non-profit organization. It is a completely volunteer driven organization, comprising of dedicated individuals from the Princeton area, striving to make a difference to the society. We believe that education is one of the primary factors in shaping a child's future and by extension, future of the entire country.
Asha for Education, Princeton works towards promoting the education of underprivileged children in India by providing financial assistance and support to the NGOs focused on education. We work with the project partners in India, while organizing fundraisers and community awareness events. Walkathon, Marathon Training, and Karaoke are our popular events. These fundraisers help support several education projects.
PARMARTH SAMAJ SEVI SANSTHAN
Parmarth Samaj Sevi Sansthan (PSSS) will educate the communities about their rights under Right To Education (RTE) Act and absence of implementation. PSSS will create and maintain of a Block Level Learning Center.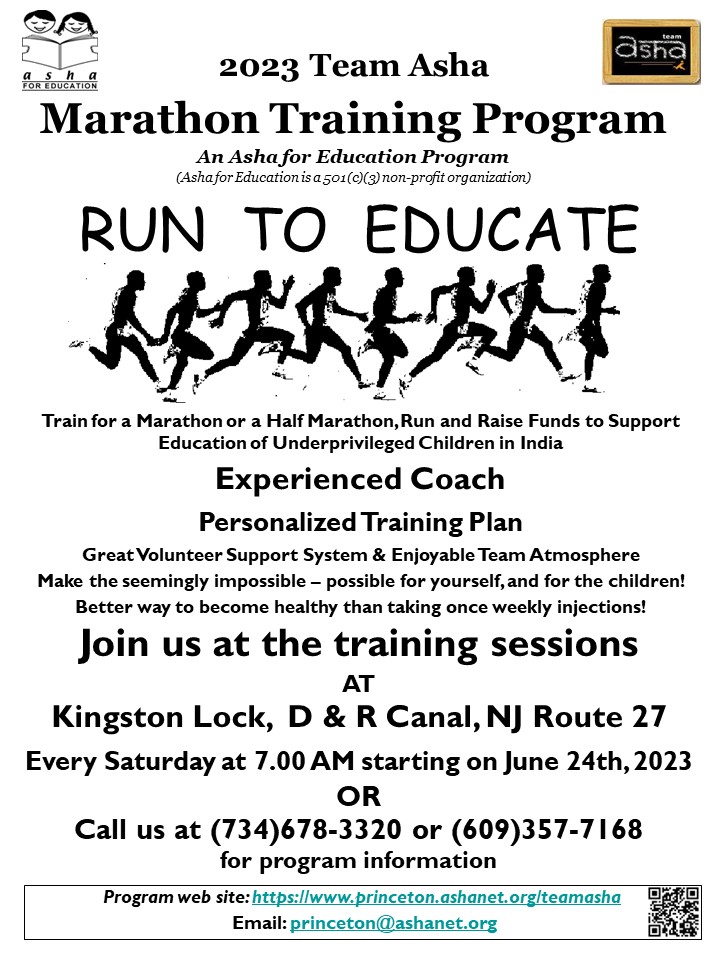 Upcoming: September 10, 2023
Asha Princeton Walk/Run 2023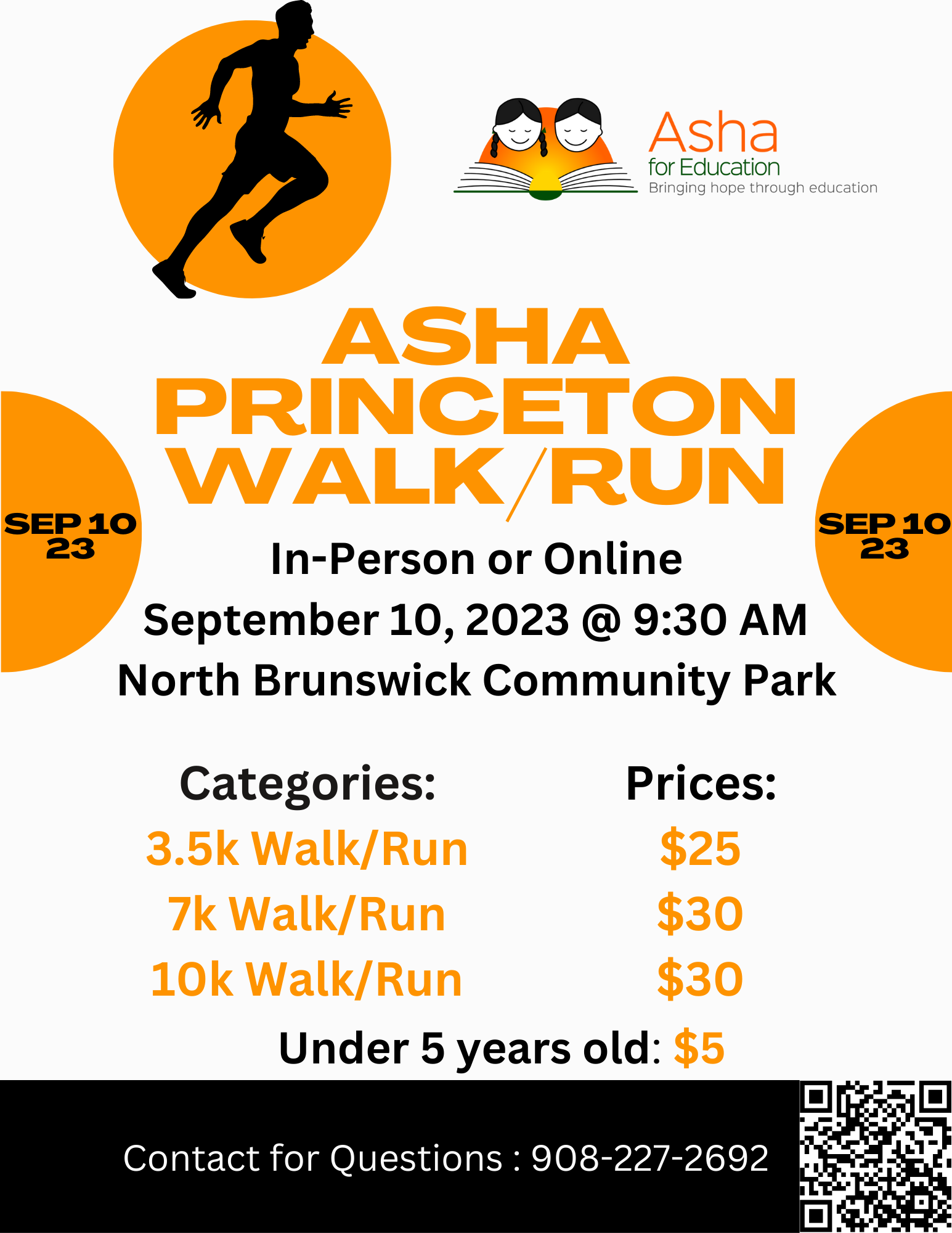 LITTLE STARS SCHOOL TEACHERS PROGRAM
Little Stars School offers formal education following UP Board curriculums. Little Stars prioritizes small class sizes, quality and individualized instruction, the promotion of understanding, critical thinking, and comprehension rather than rote memorization
g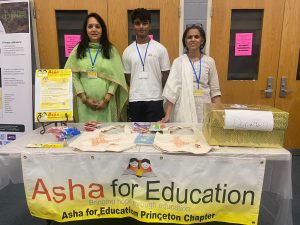 a
a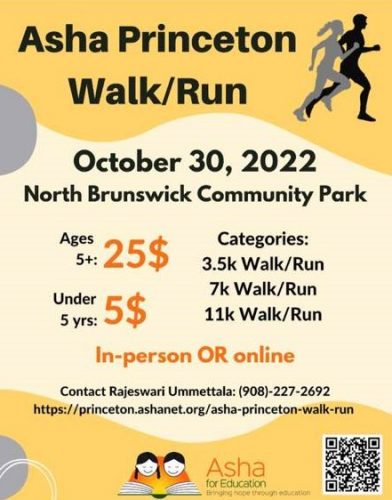 LEARN MORE BY JOINING US AT OUR MEETINGS
Time: 2nd and 4th Saturdays, starting at 4.30PM
(By invitation, please send an email to princeton@ashanet.org if you would like to attend)
Venue: E-Quad, Olden Street, Princeton University

JOIN OUR MAILING LISTS TO GET ASHA UPDATES
Member's list (princeton@ashanet.org)- Moderated (~2-3/week), meeting agenda/minutes and small events are announced here!
Donor's list – Moderated (~1-2/quarter), large fundraisers are announced here.
KEEP IN TOUCH OVER FACEBOOK
To keep up with latest events around our chapter
Like us on
Facebook
CONTACT US:
princeton@ashanet.org